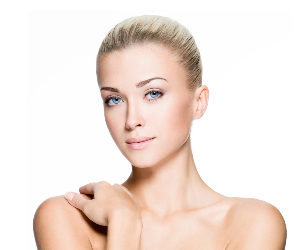 It's not just wrinkles that are keeping you from looking and feeling your best.
Nasolabial folds are the deep lines that stretch from the corner of your nose to the edges of your mouth.  Though most people get some form of nasolabial folds as they get older, some folds can be so deep that they add considerable years to a person's appearance. Another major part of the aging process in the face, as Dr. Langdon frequently discusses in his seminars, is volume loss (referred to as atrophy). Most pronounced in the temples and in the cheeks (cheek hollows), volume loss is most obvious in people at or near a healthy body weight.
If you think you might have volume loss or deep nasolabial folds, it's time to introduce yourself to Bellafill at The Langdon Center for Laser and Cosmetic Surgery, located in Guilford, Connecticut.
Founded by board-certified cosmetic surgeon Dr. Robert Langdon, The Langdon Center specializes in non-surgical and minimally invasive treatments designed to reverse the appearance of facial aging. The latest addition to Dr. Langdon's anti-aging "toolbox" is Bellafill, an FDA-approved dermal filler that uses your own collagen to fill and smooth away the appearance of deep facial lines. Bellafill is the only FDA-approved filler that includes a permanent component that provides an ongoing stimulus for collagen production, and has been proven to work for five or more years. It is the only FDA-approved permanent filler.
Bellafill includes a thicker collagen gel consistency, that provides volume enhancement as soon as it's injected. This collagen gel also works to improve the appearance of facial lines and wrinkles over the long term, leading to younger and smoother-looking skin for a longer period.
A typical Bellafill injection only takes about 15 minutes to administer; results can be seen immediately. These results from your Bellafill treatment generally last between 5 to 10 years. Bellafill can also be used to fill in some types of acne pock marks and scars, resulting in permanent improvement.
Side effects from Bellafill injection are extremely mild and are typically limited to slight bruising, swelling, and redness. These side effects usually disappear after a few days.
Ready for the ultimate experience in facial rejuvenation? Then it's time to discover the youth-enhancing benefits of Bellafill at The Langdon Center in Guilford, CT. Call today to schedule your consultation with Dr. Langdon. 203-745-0340.