ProLipo™ Laser Body Sculpting
Successfully Remove Fat | Safe & Effective | Minimal Downtime
ProLipo™ is the latest option for laser-assisted liposuction offered at the Langdon Center. ProLipo™ uses two effective laser wavelengths to reduce bruising from liposuction and to increase tightening of treated areas.
Candidates for ProLipo™ 
Patients who have looseness of skin overlying the area to be treated with liposuction are good candidates for ProLipo™. Certain body areas in which maximal tightening (contraction) is needed after liposuction is best treated with ProLipo™ laser assistance. These areas include the upper arms, the lower abdomen, the anterior (front) thighs and in some cases, the neck.
Best Treatment For:
Upper Arms
Lower Abdomen
Inner and Anterior (front of) Thighs
Male Breasts
ProLipo™ laser-assisted liposuction is a great alternative to tummy tuck (abdominoplasty).
Frequently Asked Questions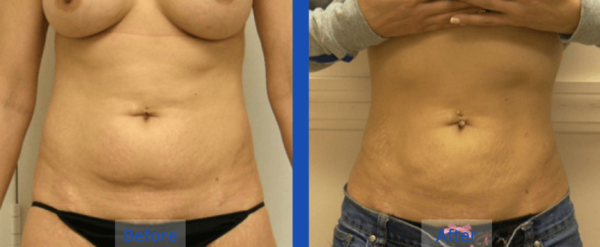 *Individual Results May Vary
Procedure
ProLipo™ is a laser system that is used to deliver optimal laser energy to the fat layer immediately prior to liposuction. After the area to be treated is gently numbed with tumescent local anesthetic, a tiny fiber optic cannula is introduced into the fat layer. The laser energy is delivered through the fiber and is evenly distributed throughout the treated area.
ProLipo™ is painless because the area to be treated has been gently numbed with tumescent local anesthetic.
Results
The downtime (recovery period) after ProLipo™ laser-assisted liposuction is only a few days.
*individual results may vary
Take the Next Step – Request A Consultation
To learn more about getting a  ProLipo™  or to schedule your consultation with Board-Certified Cosmetic Surgeon Dr. Langdon, please fill out the form on this page or call The Langdon Center at  203-453-8625 . We look forward to working with you! The Langdon Center serves patients in the  Guilford & New Haven, CT  areas.
Frequently Asked Questions