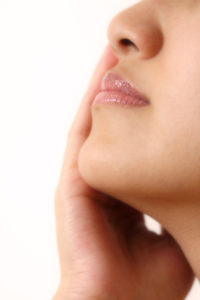 The results of a facelift are certainly intriguing to you — but when it comes to the expense and amount of downtime associated with the procedure, you're not exactly ready to sign the dotted line. You're looking for a treatment that can help tighten sagging skin in the neck and lower cheeks, without all the downtime and side effects of traditional surgery.
If the above sounds familiar, then it's time to introduce yourself to the Precision TX Laser treatment at The Langdon Center for Laser & Cosmetic Surgery in Guilford, CT!
Introducing the Precision TX Laser
For clients who want significant improvement of loose skin in the neck and lower cheeks without all the intensive downtime, the Precision TX Laser Facelift represents the best of both worlds. With this treatment, clients can see dramatic anti-aging results without taking weeks off from work and life to recover.
How Does It Work?
The Precision TX Laser treatment uses the power of laser heat energy to immediately tighten loose skin while promoting long-term collagen production. The laser energy is delivered via a thin fiber optic introduced through tiny skin incisions (a local anesthetic is used to eliminate any discomfort during the procedure).
In addition to tightening collagen, the laser energy liquefies fat cells, adding a more contoured appearance to your new look! Using the same tiny skin incisions, Dr. Langdon removes the excess fat in the neck and jowl area with a gentle liposuction procedure immediately after the laser treatment.
Long-Lasting, Beautiful Results
The entire Precision TX Laser treatment takes only a couple of hours to administer; however, the results can last anywhere from five to ten years! There's minimal downtime; most patients are looking good within one week of the procedure.
As you can see, Precision TX  is the best non-surgical alternative to a facelift! For more in-depth information about Precision TX, please read the lead article in our recent newsletter.
Precision TX Laser Facelift At The Langdon Center
If you're interested in learning more about the Precision TX Laser treatment for loose skin around the face and neck at The Langdon Center in Guilford, CT, call today to schedule your consultation with Dr. Langdon. 203-745-0340