SmartLipo™, an FDA-approved advanced laser-assisted liposuction procedure, employs laser energy to liquefy fat, enabling easier removal from the body. SmartLipo™ is less invasive than similar procedures and the use of local anesthesia rather than general anesthesia greatly reduces any potential risks and reduces recovery time.
Recovery time varies with the size of the body area that is treated. Most patients return to light activities within 2–3 days following their treatment and exercise and vigorous activities within 10 days. Patients will wear a compression garment for at least one week following the procedure. Slight soreness, discomfort and mild bruising may occur following a SmartLipo™ procedure. Most patients return to work a few days after treatment. The swelling generally diminishes within a week. Most patients' skin is completely back to normal within three months of the SmartLipo™ procedure.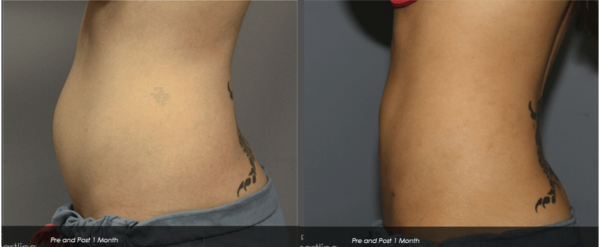 After SmartLipo™, you should maintain a healthy diet and exercise routine to maintain your results. SmartLipo™ is not a treatment for weight loss, nor will it help prevent future weight gain.
To learn more about SmartLipo™ or to schedule your consultation with Board-Certified Cosmetic Surgeon Dr. Langdon, please fill out the form on this page or call The Langdon Center at 203-745-0340. We look forward to working with you! The Langdon Center serves patients in the Guilford & New Haven, CT areas.