Hair Restoration With PRP
The Langdon Center offers a great solution for hair loss in CT: Hair Restoration with Platelet Rich Plasma (PRP).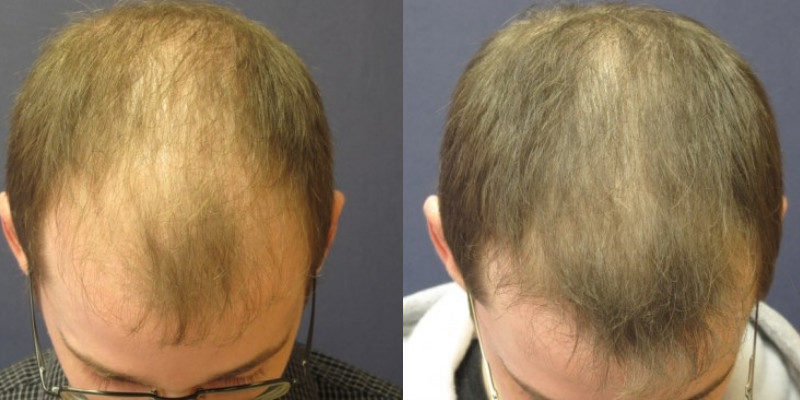 Candidates for Hair Restoration with PRP
Hair Restoration with PRP is an effective procedure for men and women with thinning of their hair, pattern alopecia and various forms of hair loss who have not found success with over-the-counter products. Those who have recently started experiencing hair loss may be better candidates than those with long-standing problems.
Procedure
During a PRP procedure, a patient's blood is drawn into a special collection tube; the tube is then put into a machine called a centrifuge, which separates the blood cells from the plasma. The plasma, rich in platelets, is then injected directly into the areas of the scalp where hair loss is occurring. Treatments are typically performed once a month for the first three to four months, and then every three to six months, depending on the individual patient.
Results
The results of Hair Restoration with PRP are decreased hair shedding, hair regrowth and increased length of hair. These procedures will stimulate the growth factors and stem cells that are associated with hair regrowth and retention.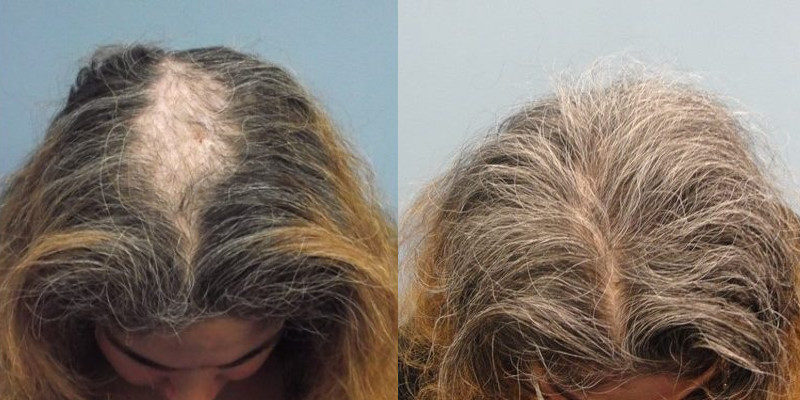 Benefits of Hair Restoration with PRP include the following:
Prevention of further hair loss
Strengthening of weak hair
Stimulation of new hair growth
Take the Next Step – Request A Consultation
To learn more about Hair Restoration with PRP or to schedule your consultation with Board-Certified Cosmetic Surgeon Dr. Langdon, please fill out the form on this page or call The Langdon Center at  203-453-8625 . We look forward to working with you! The Langdon Center serves patients in the Guilford & New Haven, CT areas.
Frequently Asked Questions
Treatments last approximately 90 minutes.
With continued treatment, regrowth from PRP is typically long-lasting and can also help prevent future hair loss.
Although most patients see results within six months, in some cases it can take up to a year to see significant hair restoration.
Because Hair Restoration with PRP uses a patient's own blood, there are no side effects or risk of adverse reactions.
The fee depends on the area treated, and individuals may require varying numbers of treatments for the best results. Please contact us for a specific cost.
*Individual Results May Vary