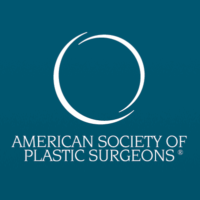 Every year the American Society Of Plastic Surgeons releases the results of the "Top 5 Minimally Invasive Procedures"and the "Top 5 Cosmetic Surgical Procedures"from the previous year. These results not only tell us which procedures are the top five, but also how much the procedure has grown or declined from the year before. The Langdon Center offers many of the "Top 5″2014 procedures.
The number one minimally invasive cosmetic procedure of 2014 is Botox®, which increased by 6% from 2013 to total 6.7 million treatments in 2014. Dermal Fillers such as those provided at The Langdon Center, including Juvéderm, Restylane® and Sculptra®, came in second place with 2.3 million treatments for the year, a 3% increase from the previous year. Laser Hair Removal treatments grew 3% from 2013 putting it in fourth place with 1.1 million treatments.
Liposuction treatments increased 5% from 2013, placing it as the third most popular cosmetic surgical procedure of 2014 with 211,000 procedures performed. As the premier body-contouring center in Connecticut, The Langdon Center has a variety of other body-contouring procedures in addition to liposuction. Eyelid surgery, also known as blepharoplasty, came in fourth place with 207,000 procedures. The Langdon Center provides blepharoplasty and natural eyelid lifts. Facelifts came in fifth with 128,000 procedures performed in 2014, also decreasing 4%. The Langdon Center offers two different kinds of facelifts: the ExpresS-Lift and The Precision Tx™ Facelift.
Contact The Langdon Center at (203) 745-0340 for more information on these treatments and to schedule a consultation.