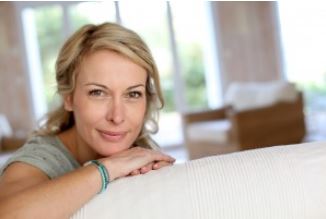 Tighten loose and sagging skin on the face and neck with an ExpresS-Lift at The Langdon Center. An ExpresS-Lift is similar to a traditional facelift in that it rejuvenates the lower half of the face and the neck. Unlike a traditional facelift, however, an ExpresS-Lift in New Haven, CT is a simpler procedure with less bruising and swelling and with a quicker recovery.
The ExpresS-Lift is a minimal incision facelift that lifts the neck and lower third of the face and tightens the layer of connective tissue under the skin called the Superficial Musculo-Aponeurotic System. The ExpresS-Lift at The Langdon Center reduces visible signs of aging and gives a more youthful silhouette on the neck and face. It improves sagging facial skin, redefines the jawline and chin, reduces the appearance of jowls, and creates a smoother neck.
A Guilford ExpresS-Lift is for those looking to improve the appearance of sagging facial and neck skin. Some patients choose to have an ExpresS-Lift at the first signs of sagging for a less dramatic transformation. Many patients also undergo liposuction of the neck and jowls to enhance the results of the ExpresS-Lift.
Are you interested in getting a lift? Call (203) 745-0340 to schedule a consultation for an ExpresS-Lift at The Langdon Center.