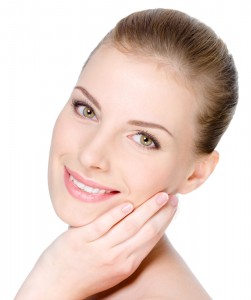 Are prominent and unsightly veins holding you back from activities you used to love? The Langdon Center has the answer! Laser Vein Removal treatments in Guilford, CT can permanently eliminate unwanted facial veins as well as various other vein conditions on the face and body. In as little as 15 minutes, you can begin to feel beautiful again and get back to the things you love!
Laser Vein Removal will coagulate and eliminate the broken capillaries and vascular structures responsible for visible facial veins. Most targeted veins will become distinctly less noticeable and will disappear completely in the weeks following treatment.
Dr. Robert Langdon is an expert in the field of cosmetic dermatology and is excited to use his knowledge to help you with any vein-related problem you might be struggling with. On top of facial veins, laser vein removal is an excellent treatment for rosacea, broken capillaries, telangiectasia, redness and spider hemangiomas. The treatment is most commonly used on facial areas such as the nose, cheeks and chin.
Get rid of your unwanted veins! Call The Langdon Center in Guilford, CT at 866.976.1029  and schedule your consultation today!