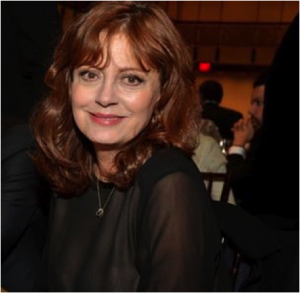 Susan Sarandon recently opened up to Allure Magazine about having undergone chin liposuction for a slimmer, trimmer and more youthful looking neck. "You've talked about having had a little lipo on your face, but you still look like yourself. Is there a line that you won't cross?" the magazine asked. Her response? To do your homework and select your cosmetic surgeon carefully because "you're at the mercy of the artistry of whoever is doing it."
Here at The Langdon Center for Cosmetic & Laser Surgery in Guilford, CT, we couldn't agree more. When undergoing body contouring or facial rejuvenation, it's extremely important to select a cosmetic surgeon with the proper training and a conservative technique. This ensures beautiful, natural-looking results that will let you look your best — and not like a different person.
"I frequently perform laser liposuction of the chin to reduce the appearance of a double chin. SmartLipo™, the leader in laser liposuction technology, also offers skin tightening benefits for jowls. Because of this, it's a popular procedure for women who are battling signs of aging, typically before or around Susan's age of 68," said Dr. Robert Langdon of The Langdon Center for Cosmetic & Laser Surgery in Guilford, CT.
Laser liposuction in New Haven County, Fairfield County and Middlesex County is also frequently combined with a minimally invasive facelift or necklift, as well as chin augmentation for enhanced results. Furthermore, while laser lipo can be used on the neck and chin, it's also popular for other areas of the body, such as belly bulge, love handles, bra roll and more.
Call (203) 745-0340 or email lynn@langdoncenter.com to schedule your consultation!