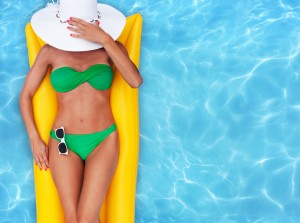 We all know the importance of living a healthy lifestyle, but sometimes even proper diet and exercise just isn't enough to get rid of stubborn fat and bulges. The Langdon Center in Guilford, CT is pleased to offer CoolSculpting® non-surgical fat reduction to help you feel slim and trim in no time!
CoolSculpting at The Langdon Center eliminates fat cells below the surface of the skin in trouble areas resistant to the effects of diet and exercise. Guilford CoolSculpting harnesses the power of Cryolipolysis, targeting and freezing fat cells in the waist, muffin top and love handles. The frozen cells dissipate in the weeks that follow, permanently eliminating the fat from your body. The treatment is completely non-invasive and requires no anesthesia or downtime.
Dr. Langdon and his staff are experts in the field of body contouring and are eager to share their life-changing skills with you. With CoolSculpting at the Langdon Center you will get rid of bothersome fat and regain your confidence just in time for summer!
For more information regarding CoolSculpting at The Langdon Center in Guilford, CT call 866.976.1029 or email us at info@www.langdoncenter.com and book your consultation today!