CoolSculpting is a non-surgical fat reduction process that kills fat cells below the skin through a special "freezing" mechanism. CoolSculpting helps reduce bulges in areas of the body that resist diet and exercise, such as the muffin top, love handles, tummy pooch and flanks.
How is CoolSculpting different from liposuction?
Liposuction is the more aggressive treatment of the two fat-reducing procedures, enabling more fat removal in a single session. Because CoolSculpting removes less fat per treatment, patients may need two or more sessions of CoolSculpting to achieve optimal results.
The cost of both CoolSculpting and liposuction varies according to the individual and the areas being treated. To learn more, please request a consultation with us.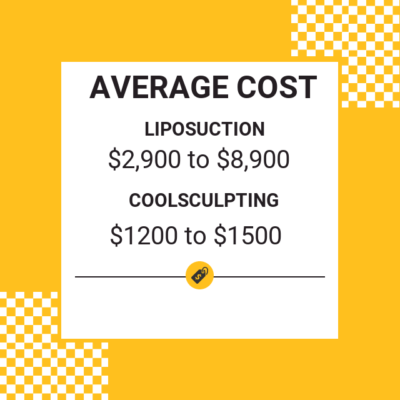 So, which is more cost-effective: liposuction or CoolSculpting?
The best choice for you depends on your individual situation. If you are treating a single small area that may be effectively treated with one or two sessions, CoolSculping may be a better fit and will be less expensive than liposuction. However, if there are multiple sites to treat, especially with thicker layers of fat, the cost of CoolSculpting may be much more, so liposuction may be the less expensive of the two treatments.
Liposuction costs between $2,900 and $8,900, depending on the number of body areas being treated and the size (thickness of the fat layer) of these areas. Coolsculpting begins at $750 per session for a small area and is up to $1,200 per session for a medium area and $1,500 per session for a large area.
I think you're all very friendly and make your patience very comfortable.. Dr. Langdon is very Knowledgeable and courteous, n I think Maria is the best!! Wishing you all a happy Thanksgiving!
Take the Next Step
If you have further questions about body contouring treatments, we encourage you to schedule a consultation at The Langdon Center in Guilford, CT. Call us at 203-453-8625 or fill out our convenient online contact form.