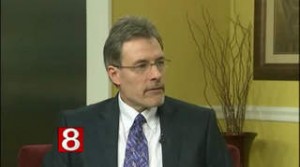 Dr. Langdon was the guest of CT Style on WNTH today, October 4. During the segment, Dr. Langdon discussed the different types of fat transfer procedures he offers. He described how fat is harvested through liposuction and the types of places where fat can be added, such as the back of the hands and, his newest procedure, around the eyes.
Dr. Langdon was also congratulated for winning The Patient's Choice Award for the second year in a row, a honor given based on excellent on-line patient reviews.
The segment can be viewed here:
Dr. Langdon discusses Fat Transfer Procedures on WTNH's CT Style.
Visit our website to learn more about Fat Transfer procedures at the Langdon Center or call
203-745-0340 to arrange a personal consultation.