We are so excited to share these photos of one of our patient's CoolSculpting results! "I can't imagine a person not wanting to try this procedure if they see these pictures," the patient writes, "I still can't believe how good it looks!" From all of us here at The Langdon Center, we couldn't agree more.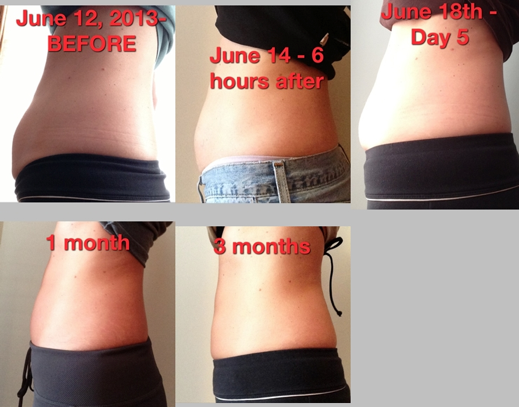 This specific patient underwent one CoolSculpting treatment to the lower abdomen in mid-June and now, three months later, her midsection is dramatically slimmer. CoolSculpting is FDA-cleared to improve "belly bulge" that resists diet and exercise—with undeniable results, just like these, in as little as one treatment. You can see more amazing CoolSculpting before and after photos here.
With CoolSculpting, results are gradual and appear over the weeks and months following treatment. Best of all, the CoolSculpting fat reduction process is completely non-surgical and poses no downtime, so this patient and others like her didn't have to miss out on any summer fun.
If you're curious about what CoolSculpting can do for you, Dr. Langdon's new site www.FatFreezeCT.com is a helpful and informative resource.
The benefits of CoolSculpting include:
Non-surgical
No downtime
No anesthesia
FDA-cleared
Clinically proven
Short treatment time (the average CoolSculpting session lasts just 1 hour)
Schedule your CoolSculpting consultation today! Call 203-745-0340