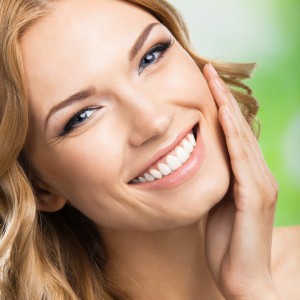 Fractional CO2 Laser treatments are ideal for those looking to treat sun damage, acne scars, loose skin and wrinkles on their face and neck. The Langdon Center offers a variety of FDA-cleared Fractional CO2 treatment options, ensuring that each patient gets the treatment that best addresses their individual needs with only a few days of downtime.
The ActiveFX Fractional Laser Peel in Guilford, CT improves the appearance of lines, discolored or uneven skin tone and other visible imperfections. This particular treatment covers the largest area of skin in comparison to other fractional laser treatments but does not penetrate as deeply as traditional laser resurfacing treatments.
DeepFX at The Langdon Center is the most advanced fractional CO2 laser skin resurfacing treatment. It penetrates deeper into the skin than ActiveFX to reduce the appearance of severe acne scars and deep wrinkles.
The Langdon Center's TotalFX combines ActiveFX and DeepFX for both a deep and superficial fractional treatment. This treatment improves skin tone and texture, and reduces fine lines and deep wrinkles while improving the appearance of acne scars.
Contact The Langdon Center at (203) 745-0340 to schedule a consultation for Fractional CO2 Laser Treatments!