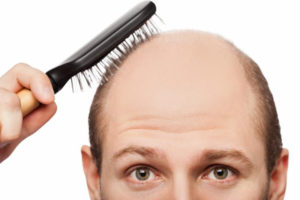 Are you noticing your hairline receding over time?  Is your thinned hairline or bald spots in your scalp making you feel so self-conscious that it's all you can think about?
If you found yourself nodding in agreement to the above two questions, then it's time to discover the FUE hair transplant method now available at The Langdon Center for Laser & Cosmetic Surgery in Guilford, CT.  This modern hair transplant technique is designed to result in a healthy, natural-looking hairline, one that actually stands the test of time.
In fact, the FUE (Follicular Unit Extraction) hair transplant method is so successful, we'd even venture to say it's the best harvesting technique available today.  Here's why:
No scarring or stitches: Unlike other hair transplant methods, there's no need for stitches because no large incisions are made. You don't have to worry about scars or a painful operation.  It's truly the best of both worlds.
Minimal recovery time: Most FUE patients return back to work the next day, so you don't have to use up valuable vacation time in order to get your natural hairline back.
 Optimized hairline: Transplanted hair is optimized to look as natural as possible, so the FUE method replicates what your hairline looked like years earlier, before your hair loss became so extensive. Just watch — no one will be able to guess that your thicker hair is the result of a hair transplant!
Permanent results: You won't have to worry about touching your hair or enjoying your normal activities: with the FUE method, results are permanent. So go on — tug on your hair, go swimming, or just run your hands through your brand-new thick hair again!
In an FUE hair transplant, hair grafts are immediately ready to implant after being harvested from the donor area.  The tiny hair grafts are healthier because they are not exposed to excessive trauma from robotic manipulation. Advanced techniques of local anesthesia help make the procedure painless.  Artistically placed grafts replicate your natural hairline.  There is no obvious "transplanted" appearance; it really is your natural hair!
Contact The Langdon Center for Laser & Cosmetic Surgery Today
To learn more about the in-office FUE hair transplant treatment and to determine if you're an ideal candidate, schedule a consultation with Dr. Langdon at The Langdon Center for Laser & Cosmetic Surgery in Guilford, CT.