Hair loss is perhaps one of the most difficult things to try to overcome. It makes us self-conscious in a way few physical attributes do. At The Langdon Center for Laser & Cosmetic Surgery, Dr. Robert Langdon can recommend treatment options to not only stop hair loss but reverse it for full, luxurious hair.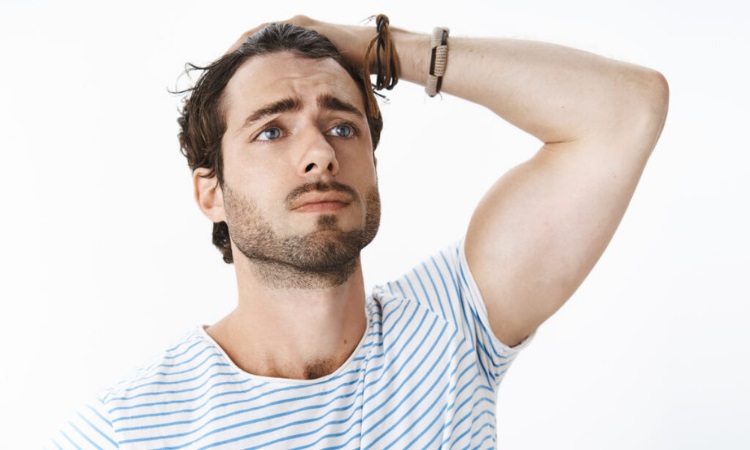 *Individual Results May Vary
How Does FUE Hair Transplant Work?
There are two types of hair restoration available at The Langdon Center, one of which is the FUE hair transplant. Follicular Unit Extraction (FUE), although considered surgical, is a minimally invasive procedure involving the extraction of individual follicles and small groups of follicles from a donor site (usually the back of the scalp). These follicles and follicle groups are cleansed and trimmed, then transplanted into the patient's balding spots in a natural formation. The grafts reintegrate with surrounding tissues and continue growing normally, giving you a fuller head of hair with less scalp showing through.
How Does PRP Hair Restoration Work?
PRP stands for platelet-rich plasma, a component of blood that contains growth factors that help heal and restore tissues, including hair. PRP hair restoration involves a series of treatments during which your blood is drawn and the PRP is prepared to be injected into your scalp. The growth factors in PRP activate cells in hair follicles to stimulate hair growth. At the end of the treatment series, patients often have a greater number of stronger follicles that are less likely to shed in the future. Maintenance treatments after the initial series are often necessary to maintain hair thickness.
Is FUE Hair Transplant or PRP Hair Restoration Right for Me?
Both procedures have their advantages and disadvantages. PRP hair restoration is non-surgical and has a short period of recovery, but requires multiple treatments to see optimal results. FUE hair transplantation often has up to an 80% rate of success with graft uptake for qualified candidates.
FUE hair transplant may sound like the more successful treatment, but not everyone qualifies. Young men often seek out the FUE transplant too early, before their hair loss is complete, and they aren't comfortable waiting until their hair loss is finished. For these patients, PRP hair restoration may be more desirable because it's a series of treatments that can be continued on an as-needed basis. Many women are also not good candidates for FUE hair transplant because their hair loss is more diffuse, and don't have reliable donor follicles to extract. But the success rate of FUE hair transplants for qualified patients cannot be denied.
PRP hair restoration is a bit less predictable. PRP requires that follicles remain in the balding area to interact with the growth factors. Women who can't have FUE transplantation are often ideal candidates for PRP hair restoration because their hair thins all over but isn't complete. Men who aren't willing to let hair loss proceed too far may also find PRP hair restoration is a good option for keeping baldness at bay.
What Results Can I Expect with Hair Restoration?
Both treatments offer rates of success many patients are happy with. For PRP candidates, it takes 2 to 4 months before measurable hair growth is obvious. For FUE hair transplant patients, the results are more noticeable as the grafts reintegrate quickly and the transplanted hair begins growing in 3-4 months. Results with a hair transplant are also typically lifelong, while PRP hair restoration may require maintenance treatments. Either way, you don't have to watch helplessly as you lose hair. The Langdon Center is here to help.
Dr. Langdon is the utmost professional with a caring manner that really put me at ease. He shares all aspects of procedures and helps you decide what is best for you. After having a very successful s mid facelift I asked about my ugly blue veins in my lip that bothered me for years. Dr. Langdon assured me that he could treat them with a lazer in one of my follow up visits. My previous dermatologist told me surgery with a big scar was my only option. In less than fifteen minutes Dr. Langdon took care of several blue veins and with minimal swelling for a few days I am happy to report my lips are perfect. This bothered me for years and now they are gone.
Take the Next Step
If you have further questions about hair restoration procedures, we encourage you to schedule a consultation at The Langdon Center in Guilford, CT. Call us at 203-453-8625 or fill out our convenient online contact form.