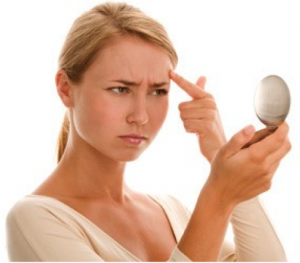 A recent article in The Boston Globe chronicled one columnist's positive experience with Botox. Like many of our Fairfield County, New Haven County and Middlesex County patients, Jaci Conry was apprehensive about "going under the needle."
Concerned that her face might look frozen, pulled and unnatural, Ms. Conry put off this quick, minimally invasive treatment for years. Her final verdict? She loved her results – and couldn't believe she'd waited so long!
"By the end of the week the wrinkles were significantly diminished,"she revealed in The Boston Globe. "Faint lines were still apparent when I looked closely for them, but the deep grooves on my face were gone. I couldn't stop looking in the mirror in disbelief…Silly and simple as it sounds, my mood was lighter because I looked better."
At The Langdon Center in Guilford, CT, Botox poses no downtime and offers noticeable, natural-looking results for 3-4 months. Botox is safe and effective for reducing frown lines on the forehead and crow's feet around the eyes. Dr. Langdon is renowned for his gentle, conservative approach with Botox (including avoiding bruising!), making him one of the premier Botox providers on the Connecticut Shoreline.
To learn more about Botox, or to schedule your consultation, call (203) 745-0340 or email [email protected]om.