Kybella is an FDA-approved injection that reduces the amount of fat underneath the chin in the submental area. The active ingredient of Kybella is deoxycholic acid, a natural chemical that dissolves fat cells over four to six weeks. Kybella is a convenient way to improve "double chins" naturally.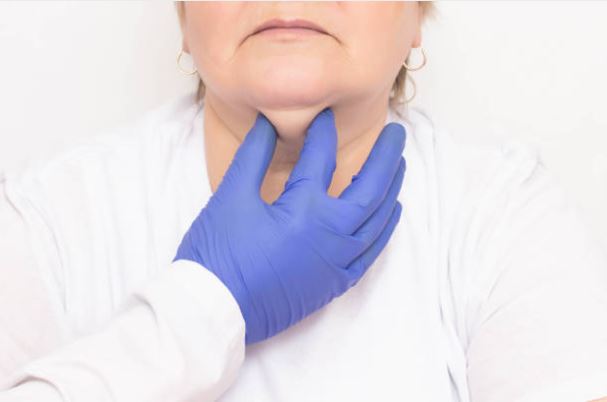 *Individual Results May Vary
About Kybella
Kybella is an injectable cosmetic treatment used in adults to reduce the appearance and profile of fat cells below the chin (the submental area). It's the only treatment of its kind approved by the FDA and is available at The Langdon Center for Laser & Cosmetic Surgery.
It's a cost-effective treatment that has grown in popularity in recent years due to its proven results for improving fat under the chin, neck fat, and the appearance of the jawline. Many patients feel that Kybella is a more natural way to improve their "double chin" appearance.
Kybella works well thanks to its main ingredient, deoxycholic acid. In just four to six weeks, the deoxycholic acid eats away at fat cells and effectively destroys them. The treatment can resultsin a significant reduction of submental fat.
The Kybella treatment sessions offered by Dr. Robert Langdon and his team are solely to reduce submental fat. Elsewhere, clinical trials are taking place to determine if Kybella could also be used in other areas of the body apart from the chin.
During each treatment session, an expert injector will administer Kybella using a needle with a very fine tip. Patients experience minimal discomfort, and the whole process takes just a few minutes to complete.
Recommended Number of Kybella Sessions
Each patient will have different requirements and so the number of Kybella sessions you need will depend on your specific needs. When you book an initial consultation with The Langdon Center for Laser & Cosmetic Surgery, Dr. Langdon will create a tailored plan.
Your customized treatment plan will determine how many Kybella sessions you need, based on your chin profile. Many patients will notice visible results after two sessions, spaced eight weeks apart.
Some clinical studies have shown that more than half of Kybella patients needed a total of six treatment sessions. Again, the amount you need will depend on your chin profile and specific requirements.
Benefits of Kybella
Kybella is an excellent method of double chin reduction. The treatment sessions boast minimal discomfort and take only a few minutes to complete, leaving you free to carry on with the rest of your day.
There is also no downtime with Kybella. Some patients may experience a mild burning sensation for a few days. And once the fat cells in your submental area have dissolved, they will be gone for good.
Am I a Candidate for Kybella Double Chin Reduction?
Kybella treatment sessions are ideal for patients that are 18 years of age or older and wish to permanently remove their double chin problem. Kybella is not recommended for children, or for use on other parts of the body.
Take the Next Step
If you have further questions about Kybella we encourage you to schedule a consultation at The Langdon Center in Guilford, CT. Call us at 203-453-8625 or fill out our convenient online contact form.