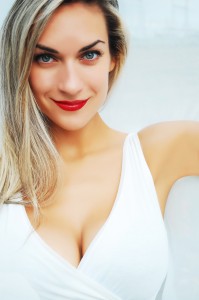 Increase your breast size without using artificial implants at The Langdon Center. Natural Breast Augmentation is a safe, natural and permanent alternative to a traditional breast augmentation. Traditional breast augmentation can produce overly rounded, unnatural-looking breasts, whereas Natural Breast Augmentation in Guilford, CT provides natural-looking results.
It may sound too good to be true, but you really can remove fat from one area and put it in another! Natural Breast Augmentation at The Langdon Center takes autologous fat (the patient's own fat) to create a fat graft that is injected into the breasts to increase bust size. Dr. Langdon uses a special low-vacuum liposuction method to remove unwanted fat from areas such as the abdomen or thighs.
New Haven Natural Breast Augmentation is best for women who desire a more natural look and who are also candidates for liposuction. A patient who has very little "donor"fat may not be a candidate for Natural Breast Augmentation. Natural Breast Augmentation at The Langdon Center uses safe local anesthesia and no artificial materials.
If you're looking to permanently increase your breast size while reducing unwanted fat, contact The Langdon Center at (203) 745-0340 for a Natural Breast Augmentation consultation.