Let's face it: You want a naturally youthful face, but you don't want to fill it with artificial treatments. You've considered injections and facelifts, but you want a more natural, alternative approach to achieving those youthful contours.
That's why you're ready to experience a facial fat transfer!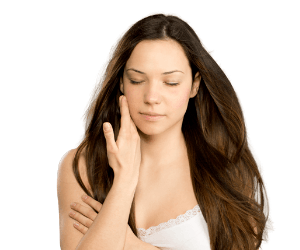 The Benefits of the Facial Fat Transfer
A facial fat transfer restores facial volume that's lost due to the aging process. As we get older, youthful fat pads tend to break down and gravitate towards the jawline and neck. As a result, wrinkles and fine lines look more pronounced, and the lower facial area starts to droop.
To counter these aging symptoms, a facial fat transfer uses fat from your own body and repositions it within the face to achieve youthful contours. The patient's own fat is removed from common trouble spots – including the thighs, stomach, or buttocks – and purified before being injected back into the face. Because the fat is from the patient's own body, there's no chance of the transfers being rejected by the immune system.
How Long Do Results of Facial Fat Transfer Last?
Facial fat transfers can last for several years; in many cases, results can be permanent. Keep in mind, however, that facial fat transfers do not protect against future aging. While a facial fat transfer can minimize current aging symptoms, patients should expect to see results slightly diminish over time.
An absolutely wonderful experience! All of the staff are very helpful and professional. Dr. Langdon is highly skilled and provides a safe and totally comfortable atmosphere. I certainly would recommend Langdon Centre with total confidence! Dr Langdon is a highly skilled plastic surgeon; I am sure satisfied beyond my expectations!