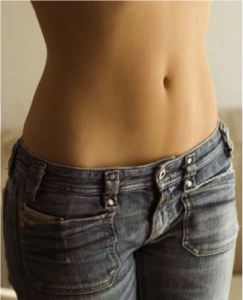 Here is a question we often receive here at The Langdon Center: "Can fat 'grow back' following my liposuction procedure with board-certified CT cosmetic surgeon, Dr. Robert Langdon?"
The answer is "no." Once fat cells have been removed from one area, they will not return.
"Fat cells that are removed through SmartLipo cannot return," advises Dr. Langdon, "however, fat storage can take place in other areas of the body where fat cells are present because liposuction was not performed there."
In addition, if a significant amount of weight is gained, new fat cells can form. Gaining a few pounds will not cause new fat cells to form, but a large quantity of weight, such as might occur with a new pregnancy, could.
"Most of our New Haven patients find their liposuction results to be long-lasting," says Dr. Langdon. "During your consultation process, we advise you on how to maintain optimal results, which includes maintaining a healthy lifestyle that includes a fresh diet of lean protein, fruits and vegetables as well as engaging in regular exercise. Liposuction is not a weight loss tool, but rather body sculpting. It is recommended for those who are near their ideal weight but cannot seem to lose stubborn bumps and bulges, despite healthy eating and hitting the gym."
If this sounds like you, we urge you to learn more about SmartLipo laser liposuction on the CT Shoreline in Guilford, convenient to Woodbridge, Orange, West Haven, New Haven, East Haven, Branford, Guilford, Madison, Westbrook, Essex, Old Saybrook and more.
SmartLipo is an advanced laser-assisted liposuction procedure that is minimally invasive, requiring only local anesthesia, and with less downtime than other methods. More effective than previous fat-eliminating technologies, SmartLipo causes less trauma by effectively melting or liquefying fat as well as sealing small blood vessels prior to fat removal. Because of this, SmartLipo minimizes bruising and eliminates the need for stitches.
Schedule your consultation today! Call (203) 745-0340 or email lynn@langdoncenter.com.