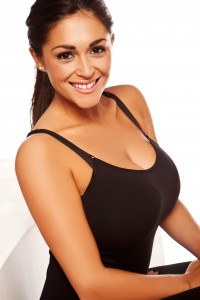 For women who wish to increase the size of their breasts but also want to retain a natural look, Natural Breast Augmentation at The Langdon Center achieves these goals in a single, safe procedure. The Langdon Center consistently works to ensure that our clients are more than satisfied with their entire body.
Natural Breast Augmentation not only naturally and permanently adds volume to the breasts but also uses unwanted fat from problem areas (removed by gentle liposuction) to do so. With a natural, "non-implant"breast augmentation at The Langdon Center, you can be confident that you will achieve your new look without any artificial additions to your body. Your breasts retain their natural shape but are permanently enlarged without scars. No one would guess you ever had surgery!
During Natural Breast Augmentation, we employ a special liposuction method to remove fat from problem areas and repurpose it to augment the breasts. This procedure produces natural-looking results without any artificial implants. In addition, because the fat is grafted from elsewhere on your body, you can be comfortable that you remain "all natural"after the procedure is completed.
Call The Langdon Center at (203) 745-0340 to schedule your consultation to learn more about Natural Breast Augmentation today!