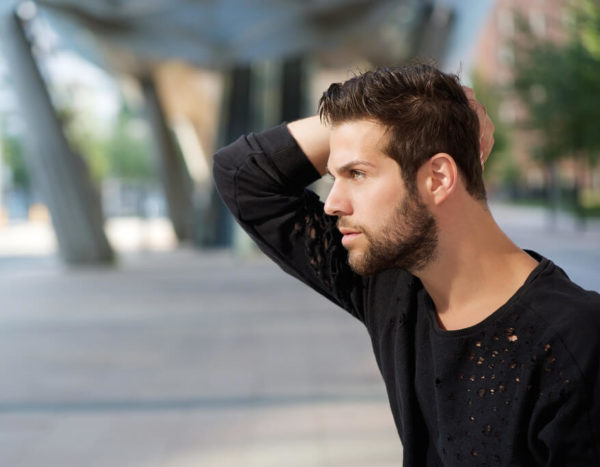 Congratulations — you've made the decision to undergo
hair transplantation and get your thick, lush hair back!
You're excited about what this decision means to you. You're eager to enjoy the feel of thicker hair again, without worrying about hair loss. You're ready to start feeling more confident again in new situations and not be concerned that people are noticing you're balding.
But before you can undergo the procedure, you may be asked to choose which hair transplantation method you prefer: a manual FUE (follicular unit extraction) procedure or a FUE procedure using NeoGraft technology.
The main difference is in how the extracted hair follicles are delivered to the hairline. In manual FUE, the hair follicles are extracted from the donor area using a small punch-like tool and manually placed along the desired hairline. Although the process can take longer, the results are usually impeccable. A professional surgeon or technician uses his or her eye to artistically produce the most natural appearance possible.
The NeoGraft FUE method uses robotic technology to extract hair follicles from the donor area. The robot can impart trauma to the delicate hair follicle grafts, resulting in a lower rate of successful transplantation of healthy hair. Some surgeons have pointed out that NeoGrafting doesn't deliver the kind of exceptional results that can be achieved with the manual FUE method. A surgeon's precise eye can help make the necessary adjustments to achieve a natural-look to the all-important hairline area.
With the manual FUE method, there are no surgical incisions or stitches to deal with. That means you won't have to worry about obvious surgical scars. The newly transplanted hair will fall out after two to three weeks (a normal and expected result of the "stress" of transplantation); a few months later, however, you'll start seeing natural and permanent growth in the treated area as the follicles generate new hair.
At The Langdon Center for Laser & Cosmetic Surgery in Guilford, CT, we specialize in the manual FUE hair transplant method. Learn more about the manual FUE hair transplant method by scheduling a consultation with board certified cosmetic surgeon Dr. Robert Langdon at The Langdon Center for Laser & Cosmetic Surgery in Guilford, CT today or call 203-745-0340!