Did you know that over 90% of facial aging is due to sun exposure? It's scary, but true! That's why it's so important to protect your skin with broad-spectrum sunscreen, rain or shine. But did you know that UVA rays can even penetrate car windows, like your windshield? Although car windows block ultraviolet B rays, they don't block damaging ultraviolet A rays, which can age the skin as well as cause skin cancer. This little-known secret may be the cause of your fine lines and wrinkles. Even if you don't plan on leaving your car on your daily errand run, you still may be damaging your skin.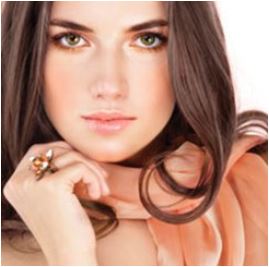 But, not to worry. Here at The Langdon Center for Laser & Cosmetic Surgery in Guilford, CT, we can dramatically reduce the appearance of existing signs of aging as well as delay further ones from creeping up. Below are some of our most popular non-and minimally invasive wrinkle reduction treatments in New Haven.
BOTOX®
In as little as 10 minutes, you can reduce the appearance of crow's feet, frown lines on the forehead (glabella) and more, with results that last upward of 3-4 months.
Dermal Fillers
Smooth and plump away smile lines (nasolabial folds), lip lines, smoker's lines and more with immediate results! Learn more about Juvederm®, Restylane®, Radiesse®, Sculptra® and Juvederm® VOLUMA™ in Fairfield County, New Haven County, and New London County.
ThermiSmooth™
This non-invasive treatment utilizes radiofrequency (RF) energy to heat and smooth away fine lines and wrinkles. ThermiRF™ technology stimulates collagen production and collagen remodeling for younger-looking skin with no surgery or downtime.
ThermiTight™
Lift, tone and tighten sagging skin! This procedure is minimally invasive, requires only local anesthesia and poses little to no downtime. In addition, its application to the lower face and neck, ThermiTight is used on areas of the body that can benefit from tightening or lifting.
Precision Tx™ Laser Facelift
Amazing, safe and effective laser technology can help you look dramatically younger and provide many of the same anti-aging results as a traditional facelift or neck lift in New Haven, but without any incisions! This is an extremely popular treatment for sagging skin on the neck and jowls.
Schedule your consultation today! Call (203) 745-0340 or email [email protected].