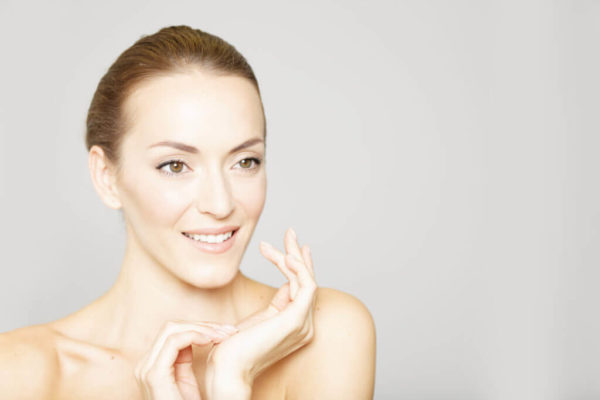 Autumn is finally here — and that means those summer months are becoming nothing more than a distant memory.  But for many people, all that exposure to the summer sun is more than a memory:  it's starting to show up on their facial skin.
Sun damage is often evident in the form of premature wrinkles, hyperpigmentation, and skin discoloration ("sun spots" or "age spots").  These signs of sun damage often become more visible in the fall months, when tans start to fade and the damage becomes even clearer.
That's why you're seeking out the most effective treatments to counteract the signs of sun damage.  At The Langdon Center for Laser & Cosmetic Surgery in Guilford, CT, we're best known for offering laser treatments designed to help produce your most beautiful skin ever.
Two of our most popular treatments are Enhanced Active FX and Fraxel, both laser treatments.  Both are designed to erase skin imperfections so you can enjoy a glowing and smooth complexion.  But when it comes down to it, which one is right for you?
If your major concerns are pigmented age spots and wrinkles, then the Enhanced Active FX CO2 laser treatment might be the best solution for you.  In this special treatment, CO2 laser energy is used to gently remove the entire top layer of skin (the location of age spots).  Within a few days of the treatment, the epidermis will flake off, removing virtually all of the age spots with only one treatment! Within a week your skin is beautiful and clear. Another great effect of Enhanced Active FX treatment is a significant tightening of facial skin, which results in a remarkable improvement of skin wrinkling.
The end result is newer, fresher-looking skin that's free from the signs of sun damage!
If you have more mild to moderate sun damage or facial scarring (such as from previous acne),  Fraxel laser skin resurfacing might be more appropriate for your needs.  Because this procedure is a fractional resurfacing treatment, it does not affect the entire facial area in one treatment (about 20% of the total surface area is affected with each treatment). The deeply penetrating Fraxel laser will result in "remodeling" of the skin's deeper dermal layer, which will actually smooth irregularly textured, scarred skin.
Not sure which sun damage treatment is right for your skincare needs?  Then schedule a consultation with double-board certified cosmetic surgeon and dermatologist Dr. Robert Langdon at The Langdon Center for Laser & Cosmetic Surgery in Guilford, CT today!