What is the PicoSure Laser?
If you've ever had a tattoo you regret, then it's highly likely you've come across the PicoSure laser.  This special laser treatment is specifically designed to treat and eliminate tattoos – particularly those with rich colors.  Over time, tattoos will fade and completely disappear (in most cases), which means you can feel confident in your skin again.
However, there are many people asking a specific question about the PicoSure laser – can be it also be used for treating wrinkles and fine lines?
Can it Eliminate Fine Lines and Wrinkles?
 At first glance, you might not think the PicoSure laser is designed to handle the treatment of wrinkles and fine lines.  The PicoSure laser works by delivering ultra-short pulses of energy to the treatment area, which essentially shatters tattoo ink.  The ink is then absorbed by healthy tissue; over time, this absorption process results in a faded tattoo.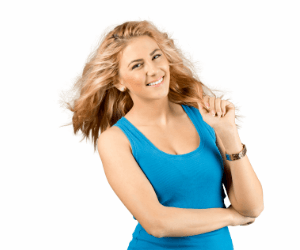 However, these ultra-short pulses of laser energy can also be effective at treating wrinkles, creases, and other signs of aging.  This effectiveness was discovered completely by accident: when cosmetic surgeons would use the PicoSure laser to treat tattoos, they noticed that the skin would appear smoother and more revitalized.
This effect is magnified with the PicoSure FOCUS handpiece, which can be used for the removal of brown spots, hyperpigmentation, acne scars, and other complexion woes.  Additionally, the smoothing effect can diminish the appearance of fine lines and wrinkles, resulting in youthful and revitalized skin.
However, it's important to note that there are many other laser technologies that can be used to treat wrinkles and fine lines.  Before deciding on the PicoSure laser, you should be sure that you fully understand the options available to you, including how they may affect your appearance.
Take the Next Step
Free yourself from aging wrinkles and fine lines with the PicoSure FOCUS treatment at The Langdon Center in Guilford, CT.  Board-certified cosmetic surgeon Dr. Robert Langdon also offers several other anti-aging laser treatments; he can help you determine which procedure is right for you.
Call today to schedule your consultation with Dr. Langdon. 203-745-0340