The toll the environment and age take on our skin can prematurely age our appearance and diminish our self-confidence. 
As a board-certified dermatologist, Dr. Robert Langdon understands skin damage and aging at a cellular level. At The Langdon Center for Laser & Cosmetic Surgery, microneedling is one of our most popular treatments to repair skin and turn back the clock on your appearance.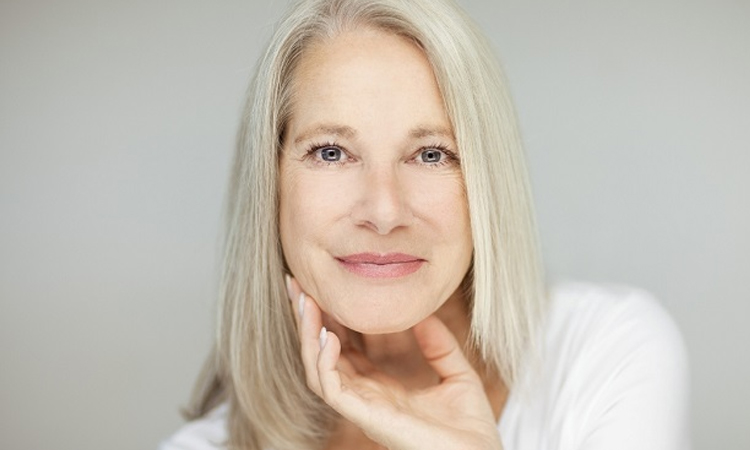 *Individual Results May Vary
How Does Microneedling Work?
Microneedling takes advantage of the skin's natural healing response by creating microscopic controlled injuries to renew your skin's structure from the inside out.At The Langdon Center, we enhance the standard microneedling treatment with the use of the AquaGold® Fine Touch microneedling system. Its 24k gold microneedles are less than the width of a human hair, and the microinjector feature infuses carefully chosen serums deep into your skin to achieve even better results.
Microneedling works on two fronts. First, it prompts the skin's healing response to repair skin damaged by the sun, acne, or simple aging. Next, it stimulates the skin's fibroblast cells to increase collagen fiber production. Collagen is our skin's most abundant protein, providing support and elasticity that keep us looking young. As we age, collagen weakens and we produce less of this protein, which allows our skin to sag and wrinkle. Microneedling restores collagen production to tighten skin and give it the necessary support to keep it looking youthful and beautiful.
At The Langdon Center, microneedling addresses an array of skin concerns, such as:
Acne scars

Sun damage

Hyperpigmentation

Deepening lines and wrinkles

Enlarged pores

Uneven skin tone and texture
Am I a Good Candidate for Microneedling?
If your skin is showing signs of accumulated damage or aging, and you want to restore its youth and firmness, then microneedling with AquaGold® Fine Touch can help. Your comprehensive consultation at The Langdon Center will include a thorough skin assessment and medical history, and we'll discuss all your treatment options to improve your complexion and give you healthy, vibrant skin.
What is Microneedling Treatment Like?
Your microneedling treatment begins with the application of topical numbing cream for maximum comfort. Then, we move the AquaGold® Fine Touch microinjector systematically over your skin for the needles to penetrate to the appropriate depth. At the same time, a bio-active serum is infused to increase absorption and efficacy. Each session of your recommended series lasts around an hour. 
Your skin may be reddened and sensitive, with mild swelling or bruising that lasts a few hours. You'll also be more sensitive to UV rays, so we recommend sunscreen of SPF 50 or higher. There is no definite recovery period, though many patients choose some social downtime while their skin heals.
What Results Can I Expect?
Microneedling reverses sun damage by breaking up the clusters of melanin produced by malfunctioning melanocytes which contribute to hyperpigmentation and age spots. It also stimulates collagen fiber production for tighter, firmer skin. At the cellular level, aged or damaged skin cells are replaced by new, healthy cells. Overall, microneedling smooths skin imperfections and brings clarity to your skin tone while healing from the inside out.
"I was an eye model in my 20's so when my lids began to droop I knew I had to do something about it. I researched extensively and found Dr. Langdon to be the best Doctor to touch my eyes. I drive over an hour each way to get to his office. It's been totally worth it. I am so happy with my eyes. My eyes look 20 years younger." *
Take the Next Step
If you have further questions about microneedling, we encourage you to schedule a consultation at The Langdon Center in Guilford, CT. Call us at 203-453-8625 or fill out our convenient online contact form.