Fine lines, wrinkles, and skin laxity are signs of collagen loss. Microneedling restores youthful levels of collagen to firm and rejuvenate your skin. This effective treatment uses your body's natural healing responses to give you noticeably tighter, younger-looking skin with little to no downtime.
What is Microneedling?
Microneedling is such an effective collagen trigger that it has been called "collagen induction therapy". This critical protein gives your skin its natural firmness and support, but levels decline with age. By increasing collagen, microneedling smooths away fine lines and improves skin laxity. Microneedling also restores the skin's surface to eliminate hyperpigmentation, tighten enlarged pores, and provide a youthful glow.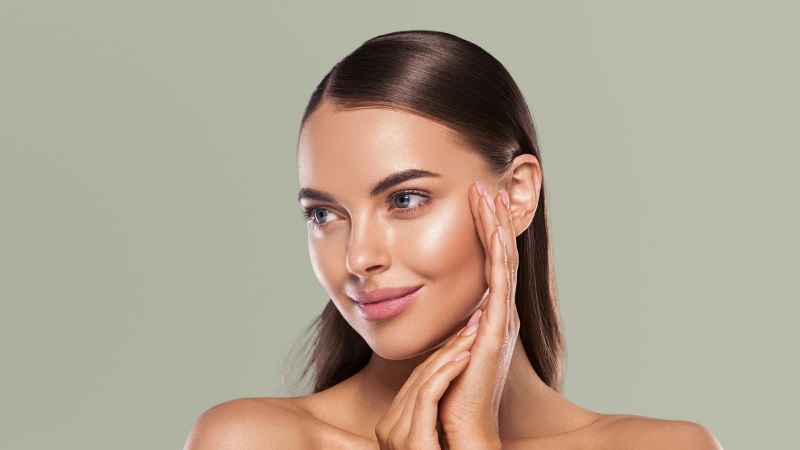 How Does Microneedling Work? 
Microneedling restores collagen by creating tiny micro-channels in the skin, stimulating your skin cells to respond by producing more collagen. This process also brings healthy new cells to the surface to provide a smoother, more even appearance. A microneedling session usually takes about 30 minutes. A numbing cream will keep you comfortable throughout the treatment. While most people think of microneedling as a treatment for the face, it has the same powerful effects on almost any part of the body.
How Long Does Microneedling Take to Heal?
Microneedling does not require any downtime. You can leave your treatment and return to work or your daily routine. Your skin may look red and feel sensitive for 24 to 48 hours. Many people compare this to a mild, rapidly-fading sunburn. For several days after microneedling, you should wash your skin with a gentle cleanser and apply an irritant and fragrance-free moisturizer. Avoid the use of scrubs, peels, or exfoliants. UV rays damage collagen, so avoiding sun exposure will help your developing collagen last longer. 
How Many Microneedling Treatments Will I Need?
Most people need a series of microneedling treatments to achieve maximum collagen development. The number of treatments will depend on your skin concerns and your body's response. You will usually need between four and eight treatments to see your desired results. 
You may start to see results a few weeks after your first microneedling treatment. Full results take up to three months to develop. We recommend a few touch-up treatments a year to keep your collagen at youthful levels and maintain your firm, youthful skin. 
Am I a Good Candidate for Microneedling?
Unlike many lasers, microneedling is safe for all skin tones. Good candidates for microneedling want to rejuvenate and firm their skin. You may not be a good candidate if you are pregnant, recently had dermal fillers, or have an infection in the treatment area. 
I had 3 treatments with the PicoSure laser to remove 2 black ink tattoos. The tattoos are 20 years old and located on my ankle and lower back. I previously had 12 treatments with a qswitch laser at Cornell and almost gave up as the results were poor in my case. The PicoSure laser at Dr. Langdon's office was the exact opposite experience. There is much less pain and discomfort with a much quicker recovery time than my Cornell qswitch experience. I hardly noticed any pain after the procedure and even the next day there was no need to address a wound like I did with the Cornell qswitch treatments. The results are unbelievable and the tattoos are now greatly diminished. I anticipate 2 more treatments to completely remove the visible elements of the ink. I also feel the treatment price is fair due to the high cost of this cutting edge laser. It has been a wonderful experience and I would recommend the Langdon center to anyone removing an unwanted tattoo. I was getting very discouraged in the past and the PicoSure laser treatments gave me faith that I will finally be able to remove my tattoos.
Take the Next Step 
If you have further questions about microneedling, we encourage you to schedule a consultation at The Langdon Center in Guilford, CT. Call us at 203-453-8625 or fill out our convenient online contact form.