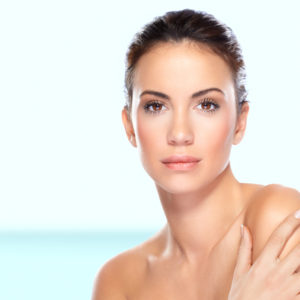 When it comes to looking your absolute best, nothing compares to having a gorgeous, glowing complexion. Yet you may have more than your fair share of hyperpigmented sun spots and wrinkles holding you back from achieving that perfect glow.
Fortunately, you don't need to keep wasting money on expensive skin creams that just won't work. If you're wondering how you can best address sun damaged skin on your face, it's time to introduce yourself to Enhanced Active FX CO2 laser resurfacing at The Langdon Center for Laser & Cosmetic Surgery in Guilford, CT!
What is The Active FX Laser and How Does Dr. Langdon "Enhance" it?
The Active FX laser is an innovative skin-resurfacing technology that uses the power of CO2 laser energy to contract the skin and gently remove the epidermis (the top layer of skin). Because the treatment results in complete removal of the top layer of skin, sun spots and epidermal discoloration will be completely eliminated. Exclusive to the Langdon Center, the "Enhanced" version of Active FX greatly increases skin tightening so that most facial wrinkles will disappear or greatly improve, leaving a clear and beautiful complexion once the skin has completely healed.
The Active FX laser treatment is ideal for patients who have mild to moderate skin pigmentation and are looking for faster relief. For patients who may have more extensive sun damage and increased wrinkling, we recommend that they undergo the Enhanced Active FX laser treatment. This procedure delivers the same CO2 laser energy, but at a faster rate!
 What To Expect From Your Treatment
The Active FX laser resurfacing treatment is surprisingly gentle. In the days following treatment, only a facial moisturizer is applied. Just a few days after your treatment, you can expect to see your superficial skin layers start to flake and peel off. Within a week following the procedure, you will see the final results: clear, beautiful, and glowing skin!
Contact The Langdon Center Today
If you're interested in learning more about Active FX laser resurfacing treatments for sun damage and wrinkles at The Langdon Center in Guilford, CT, call today to schedule your consultation with Dr. Langdon 203-745-0340.