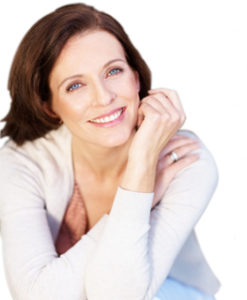 Are you noticing a sudden drooping effect happening around your neck and jowl areas?
You're certainly not alone.  As we get older, gravity starts to pull our facial and neck skin downward, resulting in a sagging appearance that may make you feel self-conscious.  Damage to the skin from sun exposure can reduce elasticity and compound the sagging effect. Significant improvement of a seriously sagging neck requires surgical intervention.
That's why you should book a neck lift consultation with board-certified cosmetic surgeon Robert Langdon, MD at The Langdon Center for Laser & Cosmetic Surgery in Guilford, CT!
Not Just Any Neck Lift . . .
Unlike traditional neck lifts — which require significant incisions behind the ears  and into the scalp — Dr. Langdon uses a minimum incision approach to rejuvenate the lower face (jowls) and neck regions.  Dr. Langdon's neck and jowl lift provides a much faster recovery time as well as a lower risk of complications.  This is due to the shorter skin incisions, which are placed in areas where scars will be inconspicuous, and the use of safe, local anesthesia. In most cases, excess fat in the central neck and jowl areas is reduced with liposuction.
The benefits of Dr. Langdon's Neck and Jowl Lift include the following:
Smoother neck area
Minimized jowls
Redefined jawline
Improvement in sagging of the lower face and neck
Reduced fullness of the central neck and jowl areas
The procedure is fast and highly effective; in addition, the recovery period is much quicker than that of a traditional neck lift because there's less bruising and swelling (a major benefit of the use of local anesthesia).  The best candidates for the Neck and Jowl Lift will be physically healthy with moderate-to-severe jowl and neck sagging.  As with all procedures, candidates should have realistic expectations regarding the results of their procedure.
Neck Lift at The Langdon Center
Ready for a more innovative and effective approach to neck and jowl rejuvenation? Schedule your consultation to learn more about the Neck and Jowl Lift at The Langdon Center for Laser & Cosmetic Surgery in Guilford, CT today.  Together, you and board-certified cosmetic surgeon Dr. Robert Langdon will determine if you're an ideal candidate for this procedure, and what results you should anticipate from your Neck and Jowl Lift. Call 203-745-0340 today!