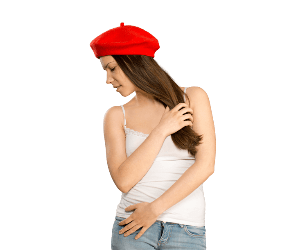 What did you do on New Year's Eve?  Did you find yourself thinking about what goals you'd like to achieve in 2016?  Did any of those goals have anything to do with getting rid of that stubborn fat once and for all?
If so, you're not alone.  Most people focus on losing weight in the New Year; however, despite consistent diet and exercise, many of these same individuals find it difficult to minimize the appearance of excess fat.  Trouble spots can include love handles, thighs, buttocks, the midsection, arms, and other body areas where fat can be tough to lose.
Fortunately, there are a number of liposuction procedures that can help eliminate unwanted fat.  From traditional liposuction to CoolSculpting and SmartLipo, there are many options that can be used to remove stubborn fat deposits.  But with so many treatment options out there, how can you know which choice is the right one for you?
To help you decide which fat reduction procedure is right for you, let's take a look at the benefits associated with each one:
CoolSculpting: This FDA-approved treatment is the only non-invasive body contouring treatment that uses cooling to destroy fat cells. CoolSculpting is an ideal option for patients who may be reluctant to undergo an invasive surgery.  Many CoolSculpting patients prefer to use this procedure to spot-treat smaller of fat deposits.  Patients will need to undergo two or more CoolSculpting treatments to see ideal results; improvements will need to be maintained through diet and exercise.
SmartLipo: Looking for results similar to traditional lipo, without all the incisions and recovery time? SmartLipo (also referred to as laser-assisted liposuction) employs a very thin fiber optic cannula placed through a tiny skin incision into the treatment area.  The fiber optic delivers laser energy into the fat deposit; this energy; liquefies fat cells, coagulates tiny blood vessels and heats connective tissue fibers. Post-op swelling and bruising is reduced.  SmartLipo also produces a skin-tightening effect, which is ideal for avoiding sagging skin after the procedure.
Traditional (Tumescent) Liposuction: For patients with more extensive fat deposits, traditional liposuction may still be the ideal option.  An incision is made in the treatment area, through which the suction cannula is placed.  The surgeon will then move the cannula back-and-forth to break up the fat deposits, tiny clumps of fat cells, are then removed through the suction tubing.  Swelling is expected after this procedure, but bruising is minimized because the anesthetic fluid constricts capillaries and small blood vessels.
Wondering which option is right for you?  Schedule your consultation at The Langdon Center for Laser & Cosmetic Surgery in Guilford, CT today.  Together, you and board-certified cosmetic surgeon Dr. Robert Langdon will choose the best liposuction treatment option based on your desired results. Call 203-745-0340to learn.