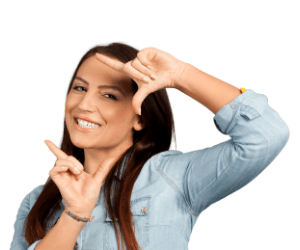 There's never been a better time to turn back the proverbial clock and treat your skin with advanced anti-aging fillers.  Dermal fillers a category of wrinkle fillers that plumps skin, resulting in a smoother and more youthful-looking appearance are often the preferred choices of people who want to achieve natural yet noticeable results.  Dermal fillers are safe, inexpensive, and last for a long time, especially when compared to Botox (6 to 18 months vs. 3 to 6 months).
With so many dermal fillers on the market today, you have plenty of treatment options to choose from. But with all that choice comes the inevitable question…
What is the BEST dermal filler?
The Answer Is…
It depends.  As with most anti-aging treatments and procedures, the best dermal filler will vary depending on:
How long you'd like the filler to last
The area on the face you'd like to treat
Your skin type
The amount of "fill" you'll need for the treatment area
Let's take a look at what dermal fillers are recommended by experts for certain treatment areas:
If you're looking to eliminate the appearance of "marionette lines" – the lines that stretch from the bottom corners of your lips to your jawline – you'll need a supportive dermal filler, as this facial area has highly active muscles. Experts recommend dermal fillers like Restylane Lyft or Radiesse.  Both fillers contain thicker injectable gels, which can fill furrows in this trouble spot.
Looking to contour your cheeks by "volumizing" (adding volume)? Juvederm Voluma XC and Restylane Lyft provides instant volume and lift to the cheeks, while achieving that smooth appearance that's essential for minimizing the appearance of lines.
Experts typically recommend Restylane Silk; an FDA-approved dermal filler that's used to treat creases and lines on the lips. Restylane Silk is a thinner gel commared to other dermal fillers, which helps plump the lips without adding excessive (read: obvious) volume.
Ultimately, the type of dermal filler you'll need depends on the results you'd like to achieve, the treatment area, and how much fill is required to attain an optimal appearance. If you have any questions about the right dermal filler for you, contact Dr. Langdon at The Langdon Center in Guilford, CT. Call today to schedule your consultation with Dr. Langdon.  Call 203-745-0340 to learn more.