Dermal fillers are a great way to enhance youthfulness and minimize wrinkles, lines, and hollowness in the face. Fillers and injectables can improve the look of aging skin because they plump up volume-deficient areas to give fullness, fill in lines and wrinkles and stimulate collagen.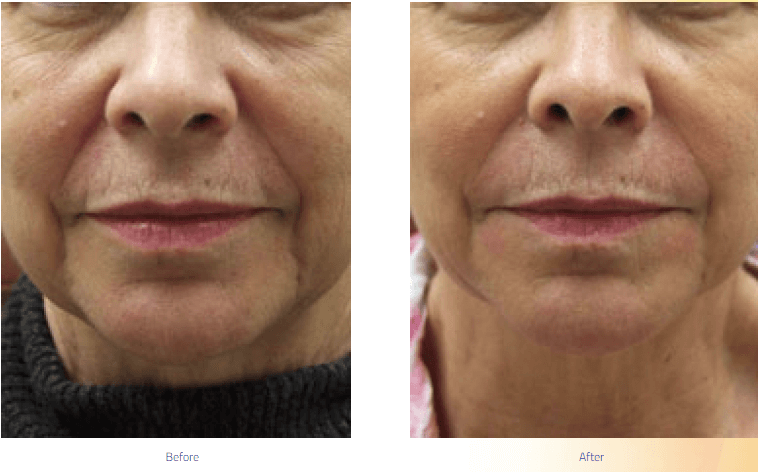 Dermal fillers help fill in lost volume. They can improve the look of wrinkles and indented scars as well as nasolabial and marionette folds (the deeper furrows around the nose and mouth). Fillers can also restore lost volume in the cheeks and temples. Other dermal fillers can treat the frown lines that appear between your brows (glabella) or on your forehead. Improving facial volume loss and smoothing wrinkles and lines helps people look years younger.
The lips are another area of the face that shows the effects of aging. As lips lose volume, wrinkles in the adjacent skin deepen. Dermal fillers can plump up the lips and reduce nearby "smoker's lines."
Hylauronic acid (HA) fillers like Restylane and Juvéderm typically require just one session and give instant results. HA fillers can be used to add volume to the lips and cheeks and smooth out lines around the eyes and mouth. Radiesse, Sculptra and Bellafill are usually placed just beneath the skin and typically require a series of treatments. These deeper fillers work best for those with more extreme facial fat loss as well as deeper smile and marionette folds.
At The Langdon Center, we use different fillers to target different areas of the face and to improve a wide range of aging characteristics. We offer:

Take The Next Step
To learn more about dermal filler injections or to schedule your consultation with Board-Certified Cosmetic Surgeon Dr. Langdon , please fill out the form on this page or call The Langdon Center at  203-745-0340 . We look forward to working with you! The Langdon Center serves patients in the Guilford & New Haven, CT areas.