Have you noticed lost facial volume or deep lines and wrinkles? Dermal fillers can restore a more youthful appearance with no invasive procedures. They are used to enhance volume and smooth creases for a younger, more contoured look. 
What are Dermal Fillers?
Dermal fillers are injectable materials that add volume when injected into or beneath the skin. Fillers come in many different formulas, so providers can pick the ideal one for each facial concern. 
Areas like the cheeks or deep creases require a dense, resilient filler, while lips or fine lines around the mouth or eyes need a softer, more flexible material. The wide range of available dermal fillers makes them one of the most popular injectable treatments.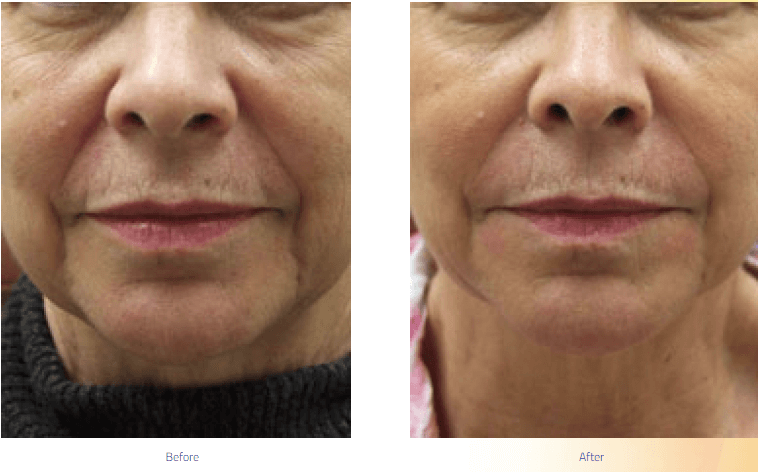 What to Expect After Dermal Fillers
Your dermal filler treatment can take as little as 15 minutes. The number of injections you receive depends on your treatment goals. After your injections, you are free to leave the office and go back to your usual activities. You may have some minor sensitivity, swelling, or redness in the injection area, but this will fade in a day or two. Some bruising is possible but is usually minimal.
Most dermal filler results are visible immediately after treatment, but some take time to fully develop. Your injection specialist will let you know what to expect. They will also tell you how long you can expect your filler to last. Most dermal fillers last between six months and two years. Some can last longer, but each has advantages and disadvantages. 
What Can Dermal Fillers Treat?
Dermal fillers can be used to treat a wide range of facial concerns and signs of aging. For people who want to look younger without downtime or invasive procedures, dermal fillers can treat:
Lost volume in the cheeks and mid-face

Nasolabial folds and marionette lines

Vertical lines around the mouth

Lost lip volume or thin lips

Hollow temples

Forehead lines and lines between the brows

Loss of facial definition
What Kinds of Dermal Fillers are Available?
Dermal fillers come in several different materials. We offer a range of options so that your injection specialist can choose the best one for your features, skin type, and desired results. 
Versa®, Juvederm®, and Restylane®
These fillers use a molecule called hyaluronic acid (HA). This molecule attracts and holds onto water. HA occurs naturally in the skin and is also found in many skincare products. HA fillers can treat almost any area of the face, from cheeks to lips. 
Radiesse®
This filler contains microspheres of a calcium compound found naturally in the body. Suspended in gel, these microspheres create a resilient filler that can be used to treat deep wrinkles such as nasolabial folds. Radiesse is longer lasting (up to two years).
Sculptra® 
This dermal filler is made of poly-L-lactic acid. This biocompatible material is widely used in sutures and implants. Unlike other fillers, this one takes time to work. It stimulates collagen production as it dissolves, so volume develops over a few months. 
I had 3 treatments with the PicoSure laser to remove 2 black ink tattoos. The tattoos are 20 years old and located on my ankle and lower back. I previously had 12 treatments with a qswitch laser at Cornell and almost gave up as the results were poor in my case. The PicoSure laser at Dr. Langdon's office was the exact opposite experience. There is much less pain and discomfort with a much quicker recovery time than my Cornell qswitch experience. I hardly noticed any pain after the procedure and even the next day there was no need to address a wound like I did with the Cornell qswitch treatments. The results are unbelievable and the tattoos are now greatly diminished. I anticipate 2 more treatments to completely remove the visible elements of the ink. I also feel the treatment price is fair due to the high cost of this cutting edge laser. It has been a wonderful experience and I would recommend the Langdon center to anyone removing an unwanted tattoo. I was getting very discouraged in the past and the PicoSure laser treatments gave me faith that I will finally be able to remove my tattoos.
Take the Next Step 
If you have further questions about dermal fillers, we encourage you to schedule a consultation at The Langdon Center in Guilford, CT. Call us at 203-453-8625 or fill out our convenient online contact form.