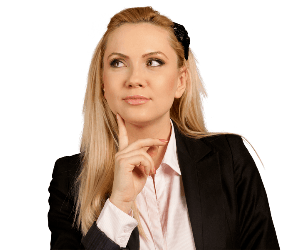 Chin augmentation is one of the most popular cosmetic surgery treatments in the country. It's thought that chin augmentation a procedure in which a chin implant is used to reshape the appearance of the chin and/or jawline has become more popular because more men are becoming comfortable with the idea of undergoing cosmetic surgery.
Men who may feel that they don't have the classic "masculine" jawline can correct a weak chin with a simple chin augmentation procedure.  Women can benefit from this surgery as well, especially if they have weaker or poorly-defined jawlines.  The treatment is quick, with minimal recovery time and high rates of patient satisfaction.
But that doesn't mean everyone is happy with how his or her new jawline looks after the procedure.  Although rarely needed, can a chin implant be removed if you're unhappy with how it looks.
Quick and Painless Chin Implant Removal
 At The Langdon Center for Laser and Cosmetic Surgery serving the greater Guilford, Connecticut area board-certified cosmetic surgeon Dr. Robert Langdon can quickly remove your chin implant with minimal discomfort.  It's a simple procedure that involves making a small incision under local anesthesia, through which the implant will be removed.  Like chin augmentation, recovery time is only a few days.
However, it's important for patients to ask themselves what they'd like to achieve after removing the chin implant.  Do you want to go back to your original appearance, or would you like to try another chin implant in a different shape or size?  What made you so unhappy about your results from your first chin augmentation?  Consider your answers to these questions, as they can provide you with valuable feedback as to what you should do once the original implant is out.
During a consultation, Dr. Langdon will ask you similar questions to the ones listed above in order to ensure that you get the best results possible.  If you'd like to replace your chin implant with a new one, he can help you find a better shape for your jawline.
Contact The Langdon Center Today
You don't have to put up with a chin implant that makes you unhappy with your appearance. If you have any questions about removing your chin implant, contact Dr. Langdon at The Langdon Center in Guilford, CT. Call today to schedule your consultation with Dr. Langdon. Call 203-745-0340 today for more information.