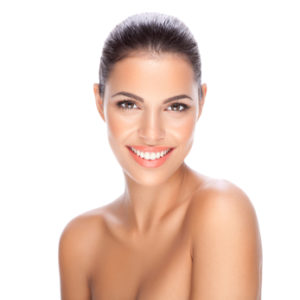 You've always wanted the kind of complexion that could end up on a
magazine cover. But no matter how many serums and creams you apply to your face, you just can't seem to erase the fine lines, wrinkles, sun damage, and other imperfections that plague your skin.
Your skin deserves the red carpet treatment. That's why it's time to discover a better skin rejuvenating procedure — Enhanced Active FX Laser Resurfacing — at The Langdon Center for Laser & Cosmetic Surgery in Guilford, CT!
What Is Enhanced Active FX?
The Enhanced Active FX Laser Resurfacing treatment is the ultimate response to common complexion issues, including:
Hyperpigmentation (sun spots and age spots)
Wrinkles and fine lines
Acne scars
Uneven skin tone
And more!
Unlike deep chemical peels, Enhanced Active FX technology produces superior results as quickly as possible. This treatment uses CO2 laser energy to remove the top layers of the skin through laser-induced coagulation. Coagulation kills the sun-damaged top layers of skin, which are rapidly (within a few days) replaced with totally new skin. Additionally, the CO2 laser energy helps promote significant skin tightening, which produces youthful contours.
Enhanced Active FX is different from its sister treatment, Active FX, in that it delivers the CO2 laser energy at a much faster rate (12 times faster), which causes much more skin tightening.
What To Expect
Despite the intensity of this laser treatment, recovery is surprisingly rapid. A moisturizing ointment should be gently applied for the first week. After a few days of skin peeling, your new complexion will be revealed. It's important to wear high SPF sunscreen after your treatment, as well as to avoid tanning or sun exposure before the procedure.
Contact The Langdon Center Today
If you're interested in learning more about Enhanced Active FX Laser Resurfacing treatments for facial aging and sun damage at The Langdon Center in Guilford, CT, call today to schedule your consultation with Dr. Langdon. (203-745-0340)