Most women (and even a few men) have at least some cellulite. This common problem causes a dimpled, uneven appearance, often on the buttocks. Qwo® offers the first injectable treatment that directly addresses the cause of cellulite. This FDA-approved cellulite treatment reduces the appearance of dimples to give you smoother, more even skin. 
What is Qwo® Cellulite Treatment?
Qwo® received FDA approval in 2021 after one of the most extensive research studies ever done on cellulite. Qwo® provides a non-invasive option for treating the cause of cellulite: fibrous bands of collagen that form under the skin. These bands are attached to the skin, causing dimples. They adjacent dimples tend to pinch the fat between them, resulting in a lumpy appearance. Qwo® breaks down these fibrous bands, which results in smoother skin.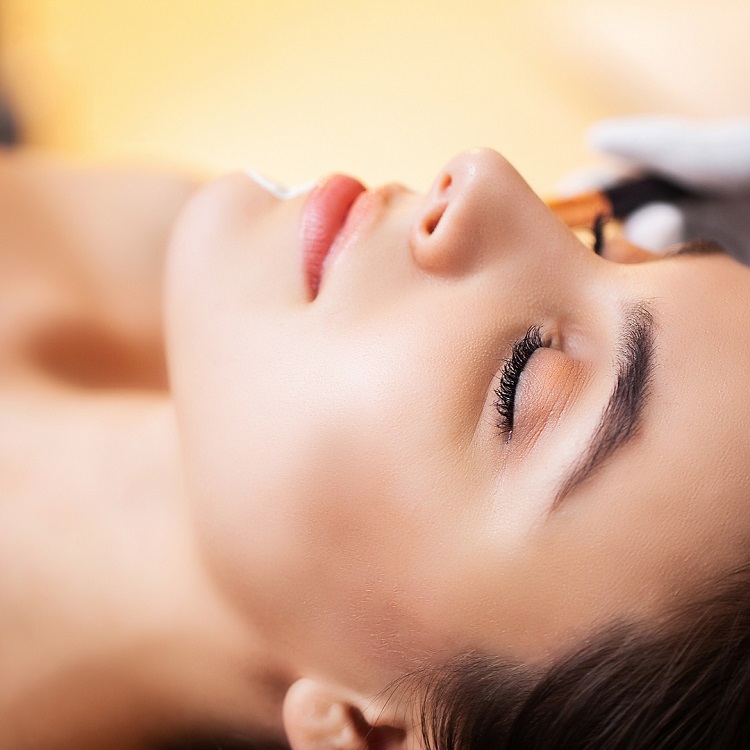 How Does Qwo® Work?
Qwo® breaks apart these fibrous bands or septae using enzymes called collagenases. These enzymes target the types of collagen that make up the septae. When injected, these enzymes release the fibrous bands,causing the dimples to soften. The fat trapped between the bands also smooths out and becomes more evenly distributed. Qwo® also triggers the production of new collagen that tends to tighten and firm the skin. 
How Much Does Qwo® Cost?
The cost of Qwo® varies between locations and providers. The national average price is about $2950 for an entire course of Qwo® treatments. Schedule a consultation to learn how much you can expect to pay for Qwo® and how many treatment sessions you will need. 
What Results Will I See With Qwo®?
You will usually need more than one Qwo® cellulite treatment to see optimal results. Most people have three treatments spaced three weeks apart. Results will become visible within a few weeks of your first treatment and will continue to improve for several weeks after your last treatment. You will notice your dimples disappearing, as the uneven appearance of your skin becomes smoother. As new collagen develops, your skin will look firmer and tighter. 
Am I A Good Candidate for Qwo® Cellulite Treatment?
Qwo® has been approved for moderate to severe cellulite in women's buttocks. You may be a good candidate if you are female and have cellulite in this area. You should not have Qwo® if you have had a reaction to collagenases or an infection in the treatment area. 
Is There Any Downtime With Qwo®?
Most people see some bruising after Qwo®. This bruising looks more serious than it is and will resolve without treatment over the next week or two. Dr. Langdon can prescribe medication to minimize this effect. You may also notice some swelling and soreness lasting a few days.
I had 3 treatments with the PicoSure laser to remove 2 black ink tattoos. The tattoos are 20 years old and located on my ankle and lower back. I previously had 12 treatments with a qswitch laser at Cornell and almost gave up as the results were poor in my case. The PicoSure laser at Dr. Langdon's office was the exact opposite experience. There is much less pain and discomfort with a much quicker recovery time than my Cornell qswitch experience. I hardly noticed any pain after the procedure and even the next day there was no need to address a wound like I did with the Cornell qswitch treatments. The results are unbelievable and the tattoos are now greatly diminished. I anticipate 2 more treatments to completely remove the visible elements of the ink. I also feel the treatment price is fair due to the high cost of this cutting edge laser. It has been a wonderful experience and I would recommend the Langdon center to anyone removing an unwanted tattoo. I was getting very discouraged in the past and the PicoSure laser treatments gave me faith that I will finally be able to remove my tattoos.
Take the Next Step
If you have further questions about Qwo®, we encourage you to schedule a consultation at The Langdon Center in Guilford, CT. Call us at 203-453-8625 or fill out our convenient online contact form.